I picked up this F195 about six months ago for $90. It's in great shape (although the hard case that came with it is not). I'm not all that well versed in acoustic guitar sizes (I'm really more of an electric man), but it seems to be roughly OM size. No markings on the country of origin, but I'm 99% sure it's Japanese. Logo looks pretty much identical to my Japanese GL31, and this one has a little sticky rectangle on the back of the headstock just the right size and shape to be from a made in Japan sticker.
It sounds and plays great, and looks like it was well made with quality wood. The top looks like spruce to me, and I think the sides and back are rosewood. The fretboard has me slightly puzzled, I initially thought it was rosewood due to the colour, but the feel of it and the the tightness of the grain makes me think that it may be ebony, albeit not the most aesthetically pleasing ebony board I've seen. Neck appears to be mahogany with a rosewood veneer on the headstock. It's missing the truss rod cover, but I don't really care too much about that. Anyway, enough talk here's some photos: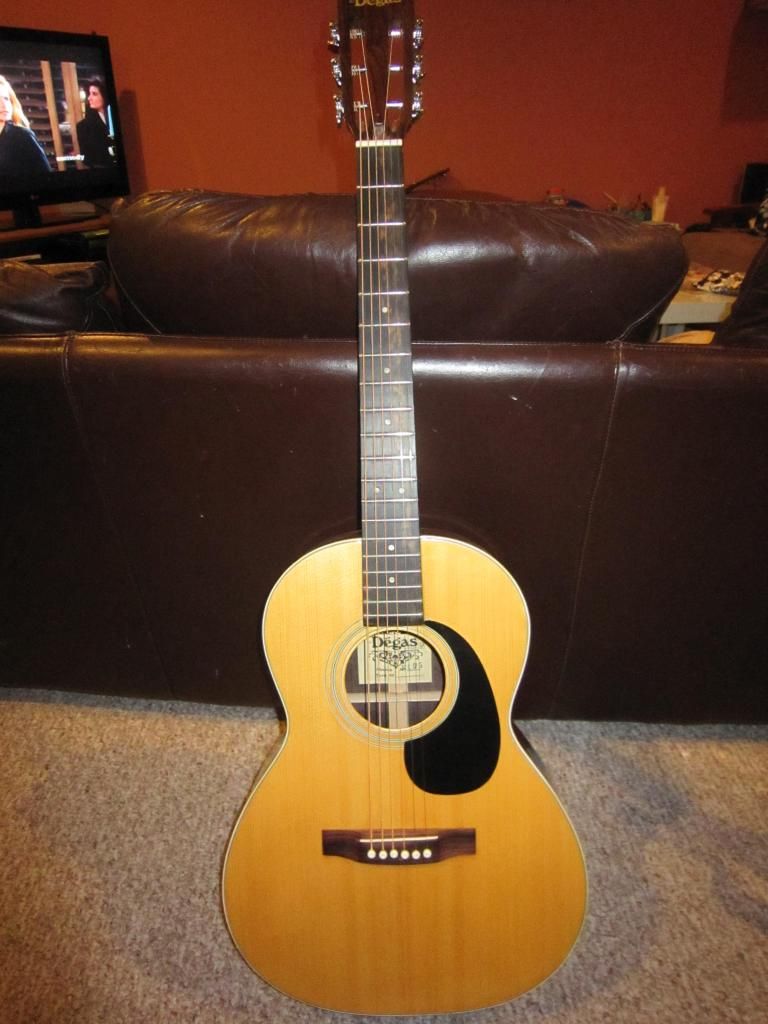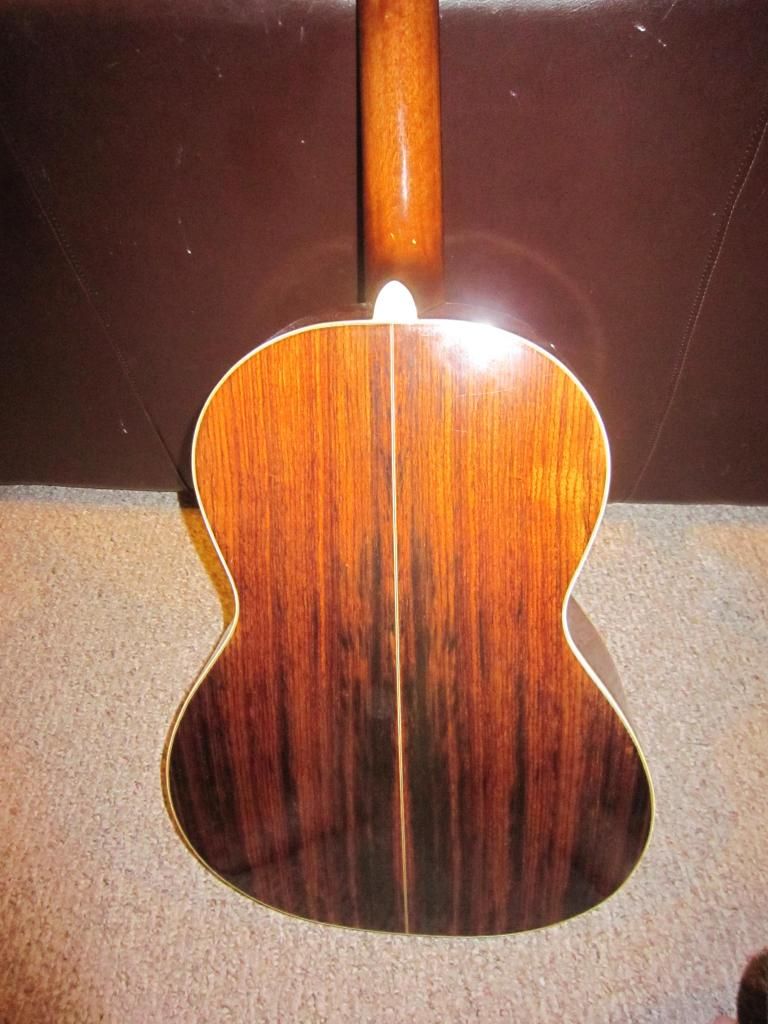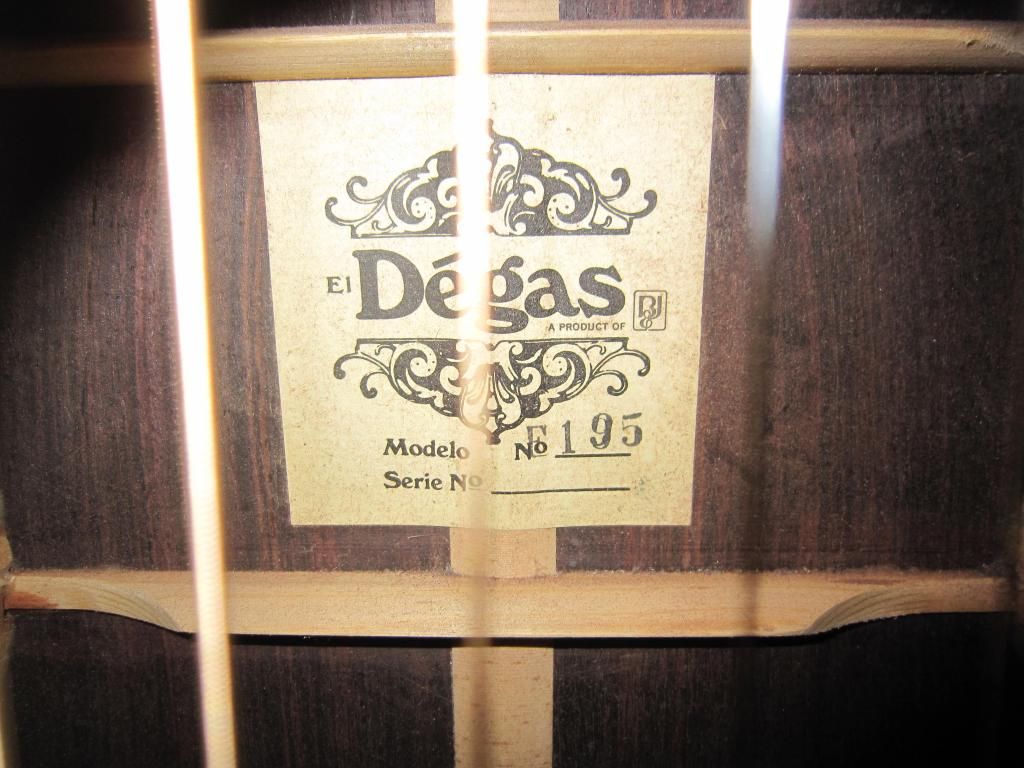 Oh and just because it's fun to show off, here's a group shot of all my guitars (although I no longer have the lucite Dan Armstrong copy, flipped it for a healthy profit shortly after taking that photo, but I do have another guitar on the way in a couple of weeks hopefully).